ACEHK Annual Awards 2018
To promote awareness and enhance presence of the engineering industry
To showcase and give due recognition to truly excellent projects.
To share and highlight practices and management of successful projects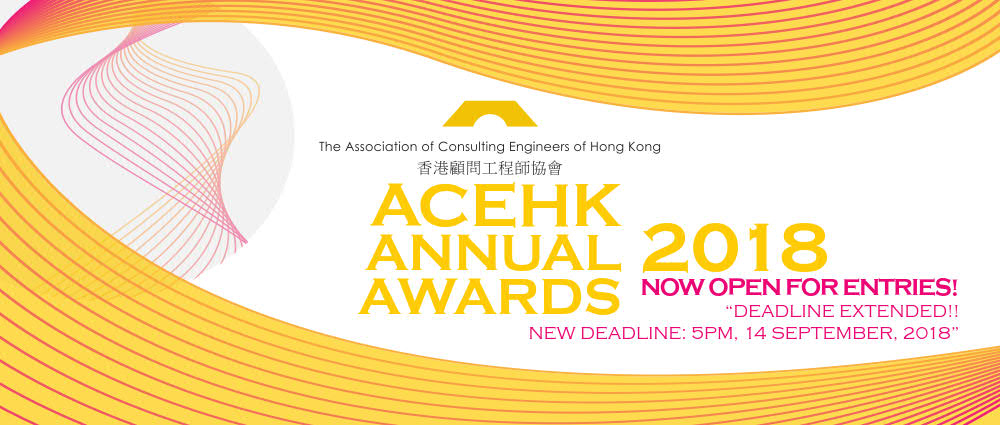 All companies within Hong Kong are eligible for entry. Companies should submit an Illustrated Report documenting one of their engineering related projects (including any study or research), along with any graphics and figures, to the assessment panel of the ACEHK Annual Awards. All projects or related works should have reached completion to be considered as valid entries. A separate Application Form should also be completed and included as the first page of each submission.
Each submission must include the following:
Application Form
Illustrated Report (with relevant figures and graphics)
For more details regarding the submission process and rules of entry, please refer to the ACEHK Annual Awards Entry Guide.
Downloads
Contact
Should you have a query, please contact the ACEHK Annual Award Organizing Committee:
Email: annualawards@acehk.org.hk